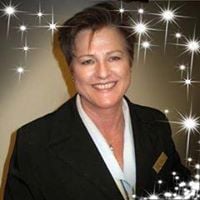 Hits: 829
Rating:

( 1 HELIX3_COUNT_RATING )
Elizabeth Vlassi, Lizzy, as she is known to her friends and family was born in Dunstable, Bedfordshire. At the age of 13 her family moved to South Africa, although Lizzy attending a boarding school for girls just spent joyful summer holidays in Oslo Beach, near Port Shepstone.
After completing O'levels, Lizzy decided to continue her studies in Africa, at high school to complete her Matriculation. As most students do, after receiving her university entrance, Lizzy decided to travel for her gap year. A move to Kitzbuhl Austria during the winter and then back to Durban to continue studies in Journalism. What followed was a year of jobs in Johannesburg, Transkei and Devon, but Europe was calling her back.